Pittsboro, NC – The Chatham County Council on Aging has been selected as one of eight organizations across the United States to receive $10,000 in Home Depot gift cards from Meals on Wheels America, thanks to the generosity of The Home Depot Foundation. The money will be used to help older veterans and their families with minor repairs and accessibility issues to address home safety concerns.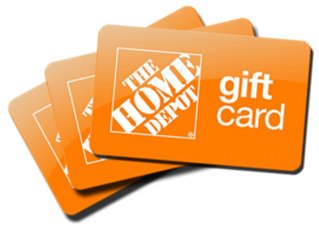 Dennis Streets, the Council's Executive Director remarked, "This is a tremendous opportunity to help some of our veterans and their families. We are honored to have been chosen among Meals on Wheels programs nationwide to provide this assistance."
The Home Depot of Apex will partner with the Council on Aging to assist as many Chatham households as possible with these funds. "Team Depot, our associate-led volunteer crew, is excited about working with the Chatham County Council on Aging to ensure that our senior veterans are not forgotten," added Brian Allison, the Apex store's Team Depot Captain.
Since the first The Home Depot store opened in 1979, giving back has been a core value for the Company and a passion for its associates. Today, The Home Depot, in partnership with The Home Depot Foundation, focuses its philanthropic efforts on improving the homes and lives of U.S. military veterans and their families and aiding communities affected by natural disasters. Through Team Depot, the Company's associate-led volunteer force, thousands of associates dedicate their time and talents to these efforts in the communities where they live and work.
In addition to The Home Depot, this opportunity for Chatham has been made possible through the efforts of Meals on Wheels America, which is the oldest and largest national organization supporting the more than 5,000 community-based senior nutrition programs across the country that are dedicated to addressing senior hunger and isolation. The Chatham County Council on Aging is one of these agencies that uses volunteers to deliver nutritious meals and make friendly visits and safety checks to help seniors remain living safely at home.
While the Council on Aging already knows of some older veterans who can benefit from this assistance, the Council is eager to learn about others who have minor home repair needs that present safety concerns. If you or someone you know might benefit from this community service opportunity, please contact Susan Hardy at the Chatham County Council on Aging, 919-542-4512, .