Pittsboro, NC – Chatham County Schools Chief Operations Officer Chris Blice installed the 2018-19 Chatham County Association of Educational Office Professionals (CCAEOP) at the district's administrative offices May 11, 2018.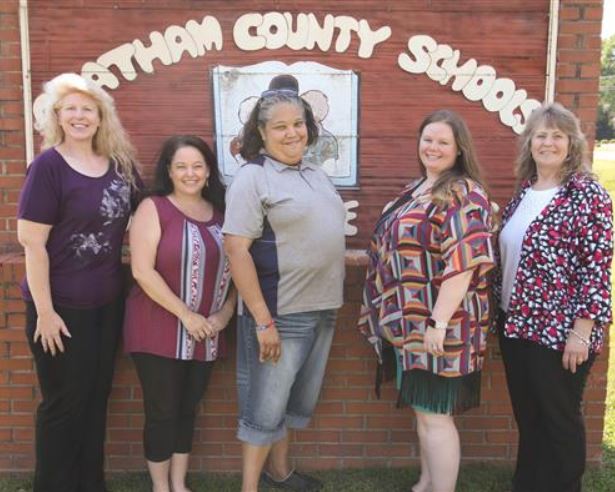 The officers include (left to right) past president Jemma Johnson, secretary Kim Oldham, president Allison Farrish, vice president Kristin Guthrie and treasurer Cindy Mason.
The district's office professionals generally are the first line of communication for those visiting the school system's campuses, and CCAEOP's mission is empowering them to better themselves both professionally and personally.
Among Farrish's goals is increasing CCAEOP membership. The group should be more active in the school community, as well, she said. Toward that end, CCAEOP recently generated at least 100 pounds of food for the West Chatham Food Pantry in Siler City.