Pittsboro, NC – Due to hazardous icing that continues to accumulate across the county, the Chatham County Board of Commissioners has declared a State of Emergency. Residents are urged to stay off of the roadways, which are covered in layers of ice that will only get worse throughout the day.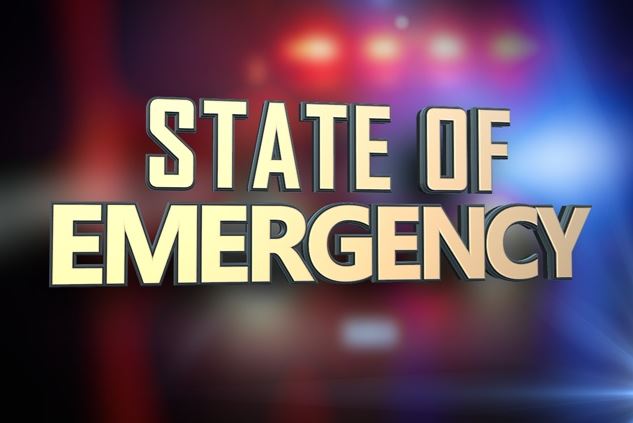 "It looks like Chatham County will get a substantial amount of ice that could possibly bring down powerlines and tree limbs. This is not the time to be on the roads unless it is an emergency," said Janet Scott, director of Chatham County Emergency Operations.
The county continues to evaluate the need for shelters and will announce that once a decision is reached.
Do not call 9-1-1 to report power outages.  Call Duke Energy at the number below.  You should only call 9-1-1 to report emergencies affecting public safety or personal health:
Power Outages:  Contact Duke Energy at 1-800-769-3766. Spanish language line is 1-800-427-2466.  However, we may have extensive outages that could take days to repair.
Outside:  Stay away from any low or downed powerlines.  Do not try to remove heavy limbs and debris yourself.  Watch for overhead dangers at all times.
If you must walk outside, stay off the roads and other slick pavements. Stick to pathways in grass or woodlands.  Wear shoes with plenty of traction and walk with short, slow steps.
Limit strenuous activities when it is at or below freezing. Dress in layers but remove some if you start to sweat. Cover all exposed skin if you go outside when temperatures near or go below single digits where frostbite can happen quickly.
Recommended clothing items include: mittens rather than gloves, long underwear made for cold weather, thick socks or layers of socks, and a warm hat and scarf that cover as much of your head and neck as possible.
Drink warm beverages with NO alcohol or caffeine. You also should eat warm foods with higher calories than you normally do to generate body heat.
Indoors: Space heaters come with instructions to ensure that they do not cause a fire or carbon monoxide problems. Please follow them. They should be at least three feet away from anything flammable. For more information on the safe use of portable heaters go here.
Fireplaces also require precautions. The biggest dangers with wood-burning fireplaces are sparks and logs rolling out of the fireplace and dirty chimneys. For gas fireplaces, proper ventilation is the main concern. More information can be found here.
Never use a kitchen stove or oven to heat the home. They are not designed for this and can create major safety hazards. 
Pets:  Some dogs and cats will not fare well in temperatures near and below freezing. If possible, bring them inside or at least provide shelter in a garage or shed where they can get some heat. If they are outside for extended time, make sure they have a small dry shelter protected from the wind with straw or cedar shavings. Make sure that food and water are not frozen.
Plumbing: To avoid frozen water lines, shut off irrigation systems at the main valve, disconnect and drain outside water hoses, insulate exposed plumbing, close all exterior doors to unheated areas, and leave a sink running just a bit on the coldest nights. 
For more information on protecting pipes, visit here.